About
Elektro Aps is a specialised company focusing in electrical infrastructure with a unique experience in offshore wind.
The company has three pillars that support our mission to providing superior electrical transmissions systems and contribute to the most reliable asset.
Provide worldclass consultancy in electrical infrastructure for offshore wind.
Using the experience from daily operations and maintenance to design the most efficient wind farms and be part of the best possible bids for new projects.
Leverage the knowledge and insight from the above businesses to develop new innovative products and services to improve efficiency, performance and profitability for new and existing wind farms.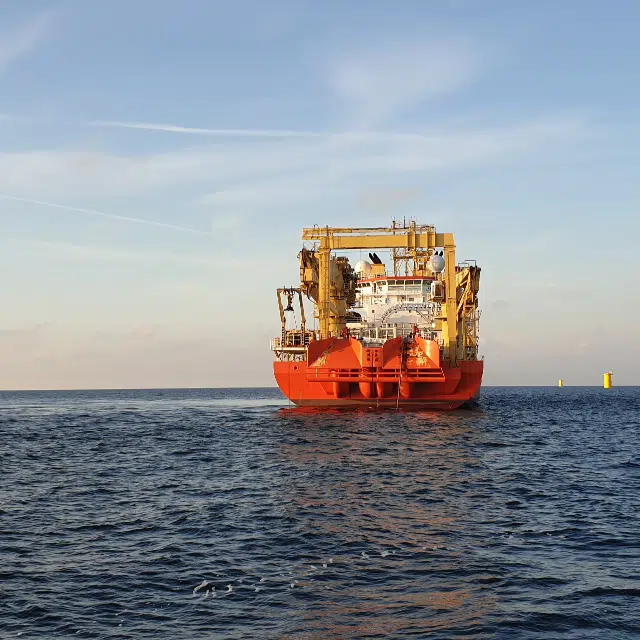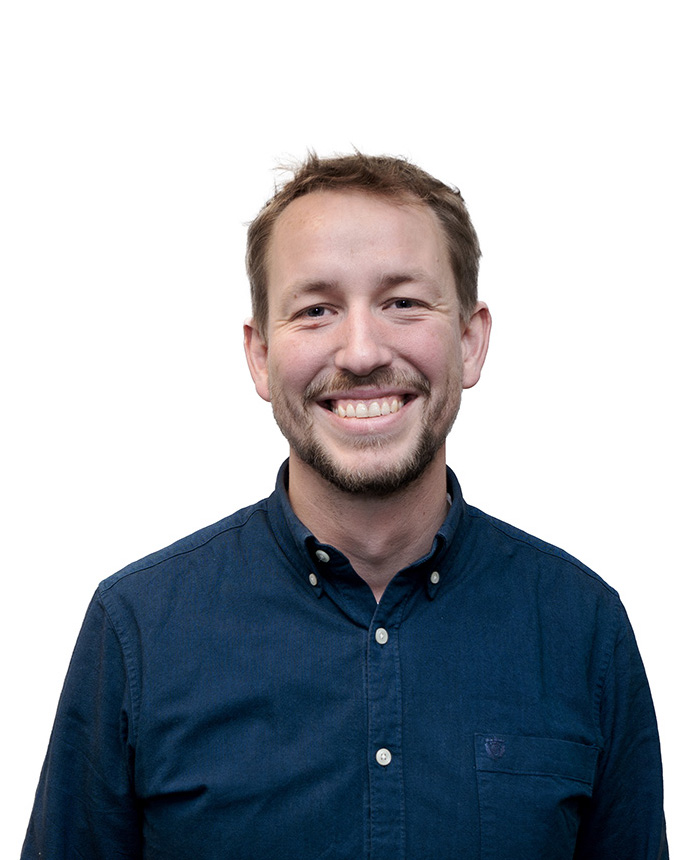 Kasper Skov Brokøb
MSc. in Electric Power Systems from DTU Lyngby 2012
Kasper has been working with offshore wind power since 2012, and through his career has gathered valuable experience as a project manager in international projects with authorities and contractors of various nationalities.
In this type of large, complex project, he has the ability to 'keep it simple' and can convey difficult technical material to decision makers and project owners. Here he often acts as a bridge builder & project manager, where communication and collaboration are essential to run the project.
Kasper thrives on projects in operation and maintenance, as well as strategic development projects, where his experience with the entire value chain coupled with deep theoretical insight results in long-term, durable solutions with high value for the customer.
These abilities, together with a sharp focus on progress and finances, ensure that his projects reach their goals, everyone involved is committed, and the project creates value for all parties.
Balance of Plant (BoP), with a focus on substations and cables
Technical commercial balance in OPEX and CAPEX
O&M philosophies and strategies
OT Cybersecurity, SCADA, IACS, IEC62443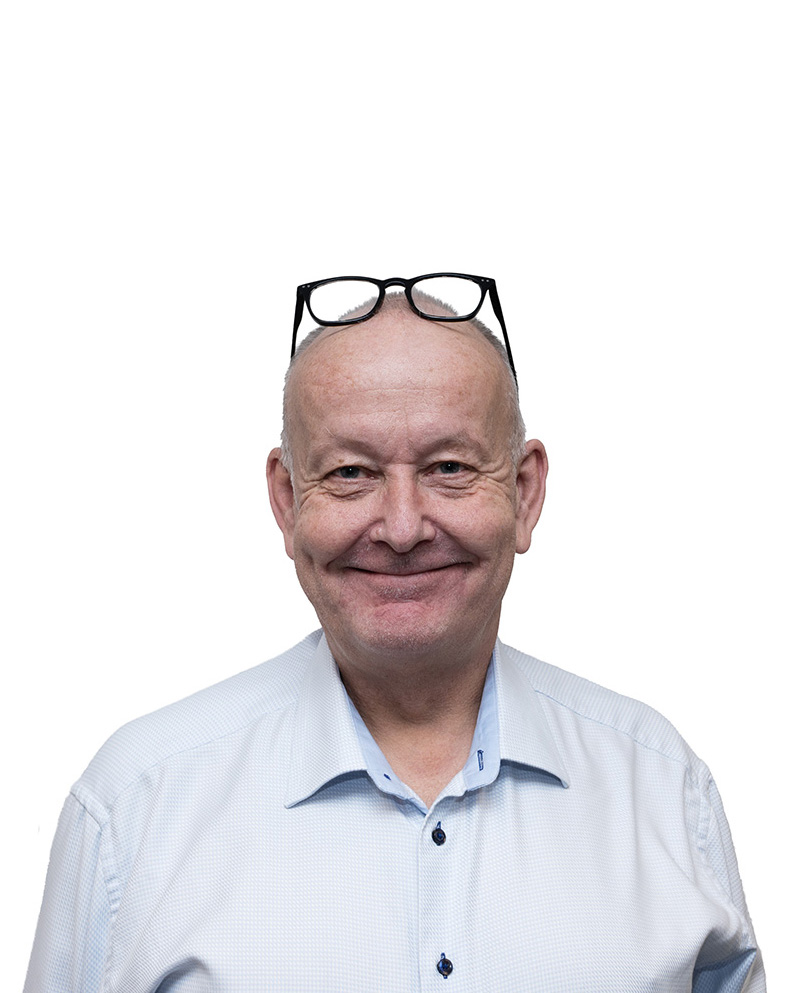 Gert Hally
Bah. E.E. – Copenhagen Technical University
CEEMM – Certified European Expert Maintenance Management
Electrician and electrical installer
Gert has a theoretical education as a power engineer, and practical education as both an electrician and electrical installer. This gives him a rare basis of experience and means that he knows how to tie complex theoretical challenges together with the practical implementation.
Most recently, he has worked at Rambøll as Chief project manager with large international projects within electricity infrastructure and production as well as OT cybersecurity.
In addition, he has previously been Lead specialist in SCADA operations at Ørsted, with a focus on operation and maintenance of the wind turbines. Here he built a healthy department that helped introduce improved safety standards which later set a precedent for the rest of the company.
In addition, Gert has worked as electricity operations manager at Amagerforbrænding for more than 7 years, which produces electricity and district heating for the Copenhagen area. Here he gained rare experience with the power plant and utility industry – an experience that reaches into many related areas such as wind power, energy optimisation and a solid understanding of the entire electrical infrastructure.
Gert's educational background and employment in many different positions in the energy sector give him a unique overview of advanced projects with many actors. This knowledge, together with good people skills, helps to get the best out of the team and drive the projects to their goals.
Project development
Operation and maintenance
SCADA
OT – Cybersecurity, SCADA, IACS, IEC62443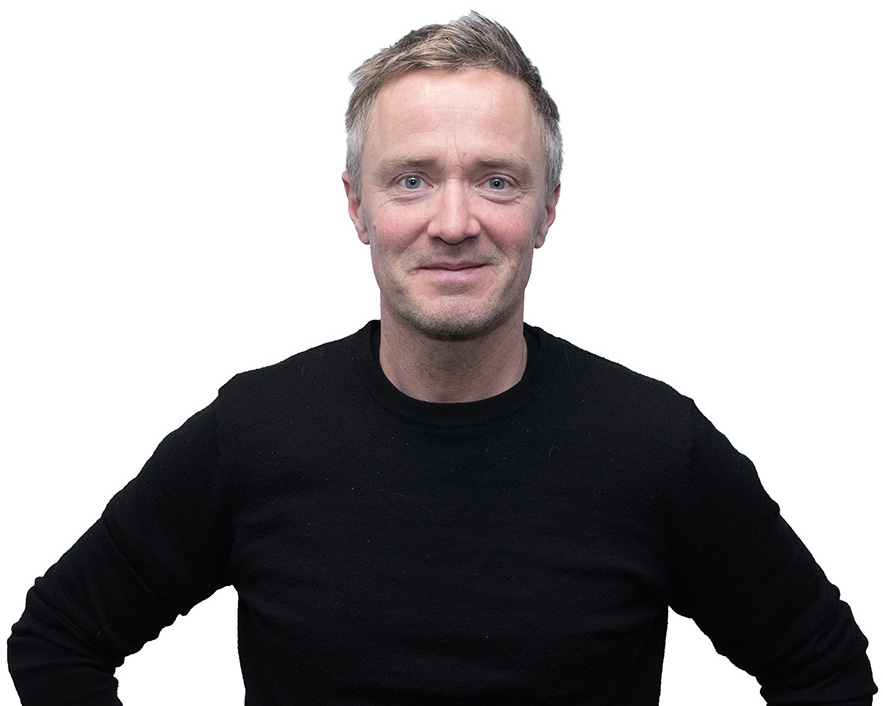 Mads Dahl Christensen
BSc. E.E. from DTU Lyngby
Mads is a strong technical project manager with more than 24 years of experience in electrical installations and complex projects, where he has been involved in building, maintaining and retrofitting electrical infrastructure.
In addition to his smile and technical insight, he has a strong understanding of business and the importance of stakeholder management.
Mads is exemplary in creating strong teams and giving them the best conditions to succeed in their work.
He thrives best when he is asked a complex problem, where he draws on his many years of experience to create a systematic overview, without losing the detail.
From previous projects, Mads has many examples of work with high voltage substations in integration with operators, electrical systems etc. from various industries such as railways, electrical distribution (10-34 kV), power transmission (<400 kV) and not least offshore wind power.
Offshore E-BoP specialist
Special projects
Niels Nydam Andersen
MSc. industrial design fra Aalborg Universitet.
Niels is at his best when he works with a challenging project with both a technical- and commercial element. While the product is always at the centre Niels excels at navigating a lot of moving parts. He is known for his laser focus on delivering on business goals with an effortless and natural take on stakeholder management.
"I'm passionate about agile working methods because you work with small improvements that constantly bring the product forward. If you go the wrong way, it is not expensive to go back."
Most recently, these skills have been used as co-founder and CEO of WelcomeBob, where the idea of a new door phone based on modern technology was developed into a product, business strategy and setup for internal production.
At WelcomeBob he was responsible for product development, production, and sourcing. It has provided hands-on experience with the development of hardware and software projects where standard solutions must be integrated to build an overall reliable product and infrastructure.
Senior product manager, commercial and technical
Project management with agile practices
Team management
Excellent communication skills including visualisations
(Office) tech savvy
Encyclopaedia in Danish furniture classics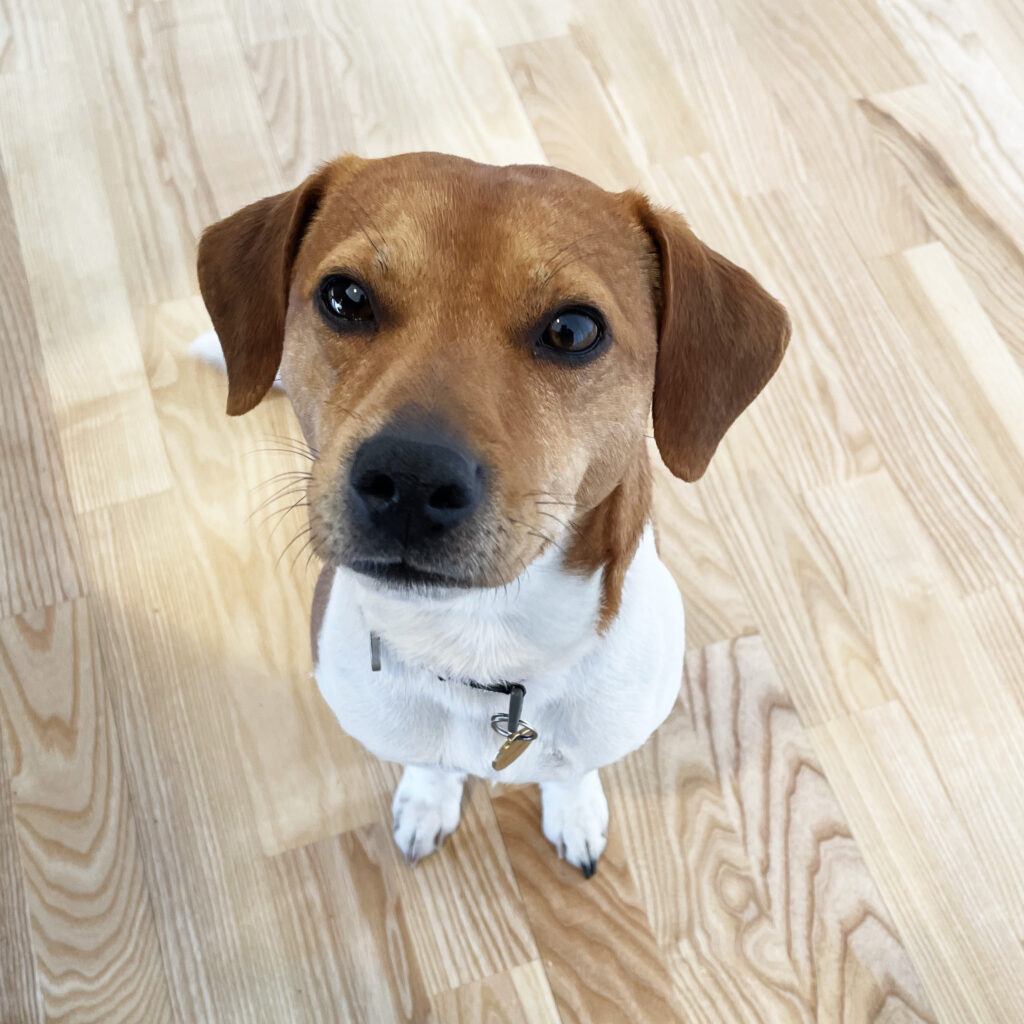 Are you our next colleague?
We have an ambition to put together the best team in the field of high voltage and O&M, would you like to join us?
We are a socially strong team with the professionalism in order.
"A good team is also a composed team with room for each other"
Bruno – office dog and HR partner
– call or write if you are interested, we would be happy to offer a cup of coffee and a chat about the future.
UNESCO Development Goal
Elektro is committed to supporting global goal number 7 by working to increase the amount of renewable energy, build a modern energy supply and improve energy efficiency.
We do this by supporting long-term decisions high in the decision-making hierarchy for the best possible return on investment in renewable energy and advising on actual improvements in energy efficiency.
We believe that many of the solutions that will give us more renewable energy already exist, but to a large extent require training and advice at all levels in society in order to be implemented. We work for this for the benefit of the planet and our future descendants.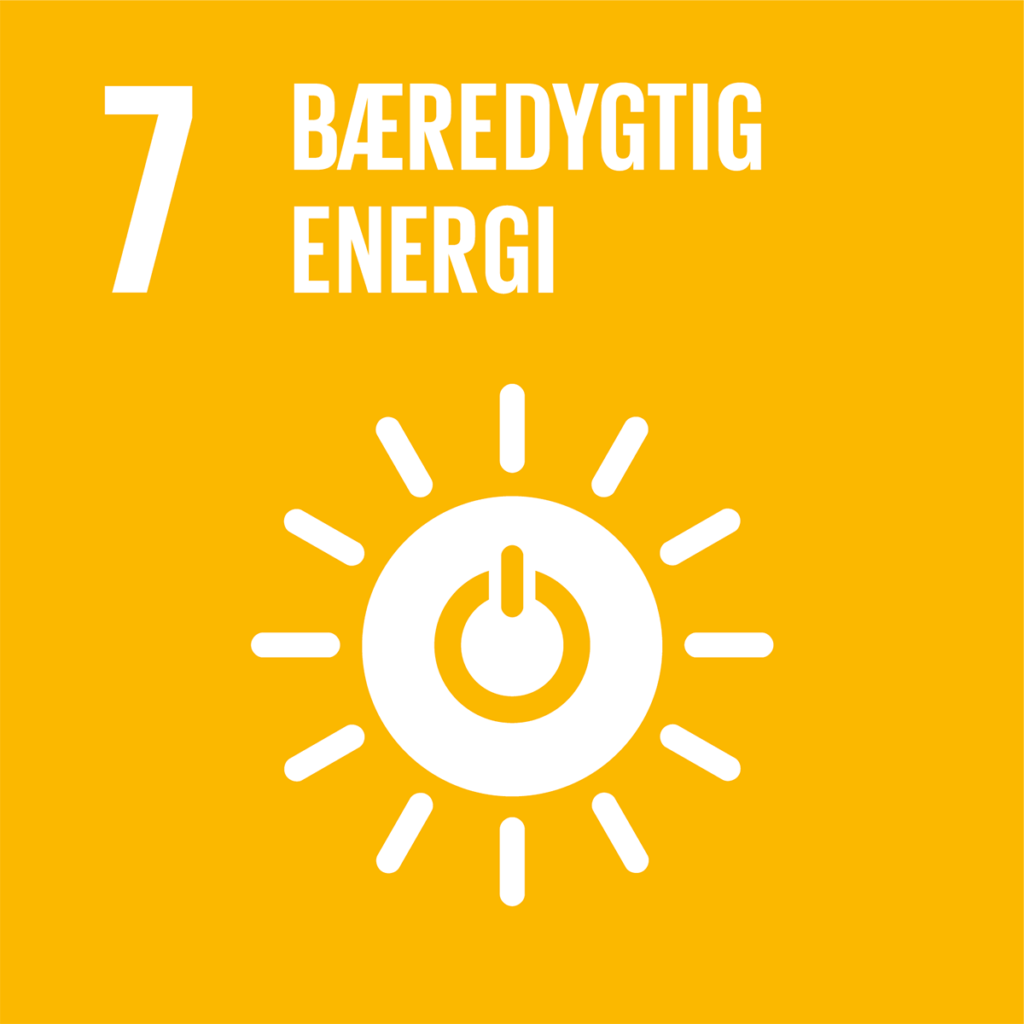 UNESCO World Heritage Partner
Elektro ApS supports the local community and is a Stevns Klint UNESCO World Heritage Partner.
"Stevns Klint is a UNESCO World Heritage Site, because it is the best place in the world to witness traces of the asteroid that hit the Earth 66 million years ago. The asteroid wiped out more than half of all life on the planet – including the dinosaurs.
As well as being a World Heritage Site, Stevns Klint also boasts totally unique nature, where you can experience both beauty and ruggedness at close quarters."
Click here to see Stevn Klint's wonderful nature, you can also watch a fantastic drone video from the site.