Services
Elektro Aps offers a range of specialised services led by our team of senior and principal consultants.
Our services primarily focus on two key areas: Concept development and operation & maintenance.
Leveraging the knowledge gained from numerous O&M projects, we are well-equipped to provide valuable insights and expertise in developing new wind parks that exhibit superior performance throughout their entire lifecycle.
Our commitment extends not only to the benefit of our customers but also to the preservation of the environment.
Our extensive offshore experience gives us an understanding the inner workings (and gaps) of an O&M organisation with a lot of moving parts and its alignment with legislation, workflows, and the commercial aspects.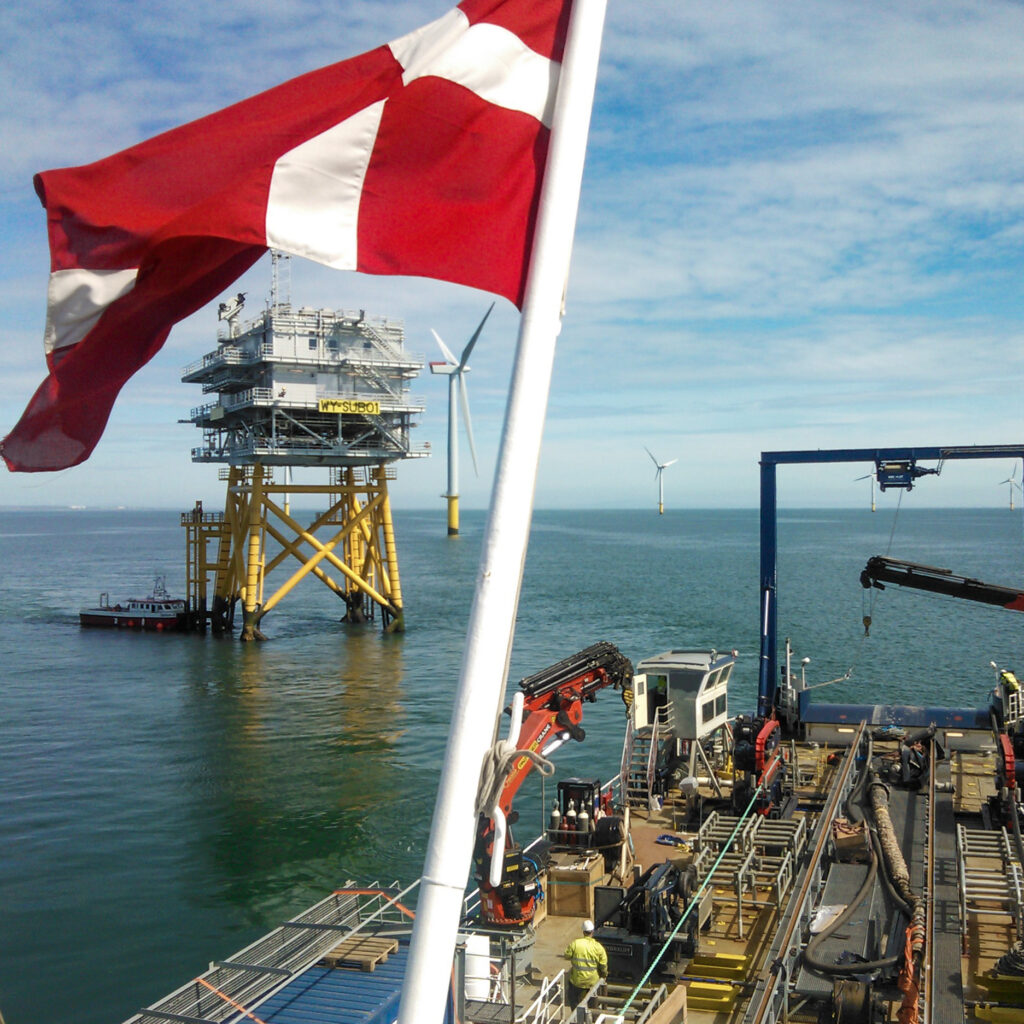 Operation & Maintenance
Elektro assists with analyses of existing setups, development of maintenance strategies and plans, moreover execution of selected measures for secure implementation.
It is important to select the best approach to maintenance as well as innovating optimisations that can drastically increase longevity and improve investments to get the most out of the asset.
Analysis and report on windfarm maintenance status with easy to understand overview of possibilities and risks
Develop maintenance policy/strategy/philosophy etc.
Assist with implementation of new maintenance initiatives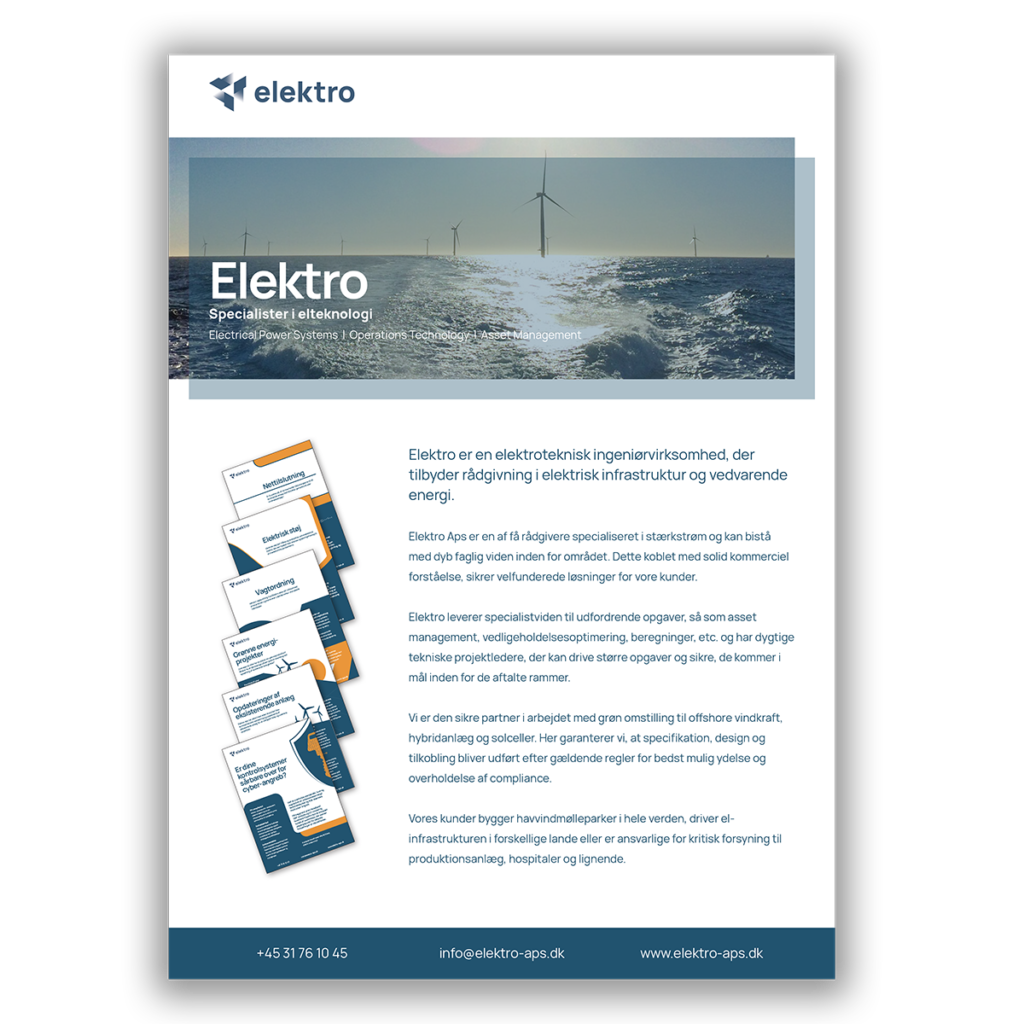 Asset Management
Small and large wind farm assets require careful management to ensure integrity and profitability. Elektro can assist from procurement- to operation phase to ensure maximum returns and minimal risk.
Technical Integrity Management
Merger & acquisition
Owner's engineer
Risk management
Advanced maintenance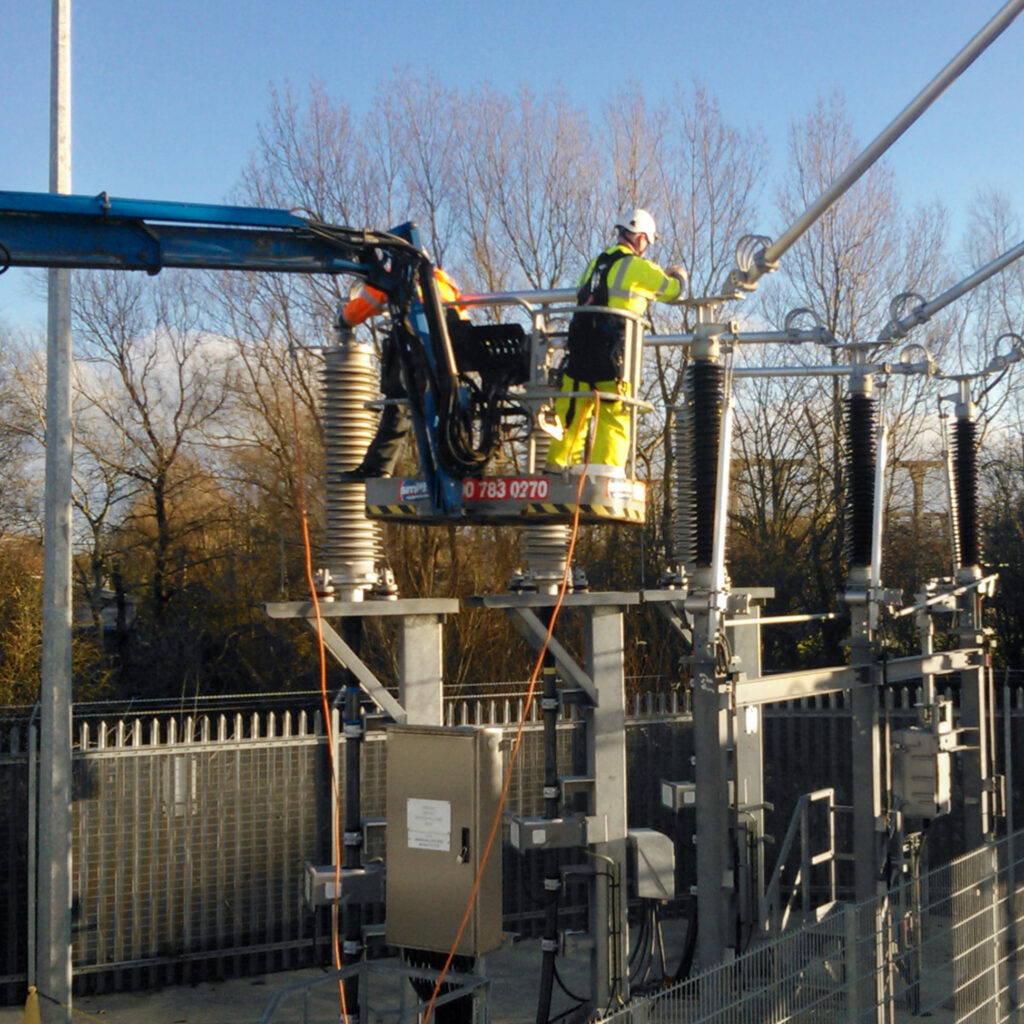 Electrical engineering
Elektro assists with electrical engineering solutions and support existing teams with expert knowledge. We have many years experience with engineering, project management and partner collaboration.
Our focus is offshore wind covering both offshore- and onshore substations.
Electrical power engineering
O&M of electric power systems
HV systems
SCADA
HV cable specialist
Systems studies
Grid compliance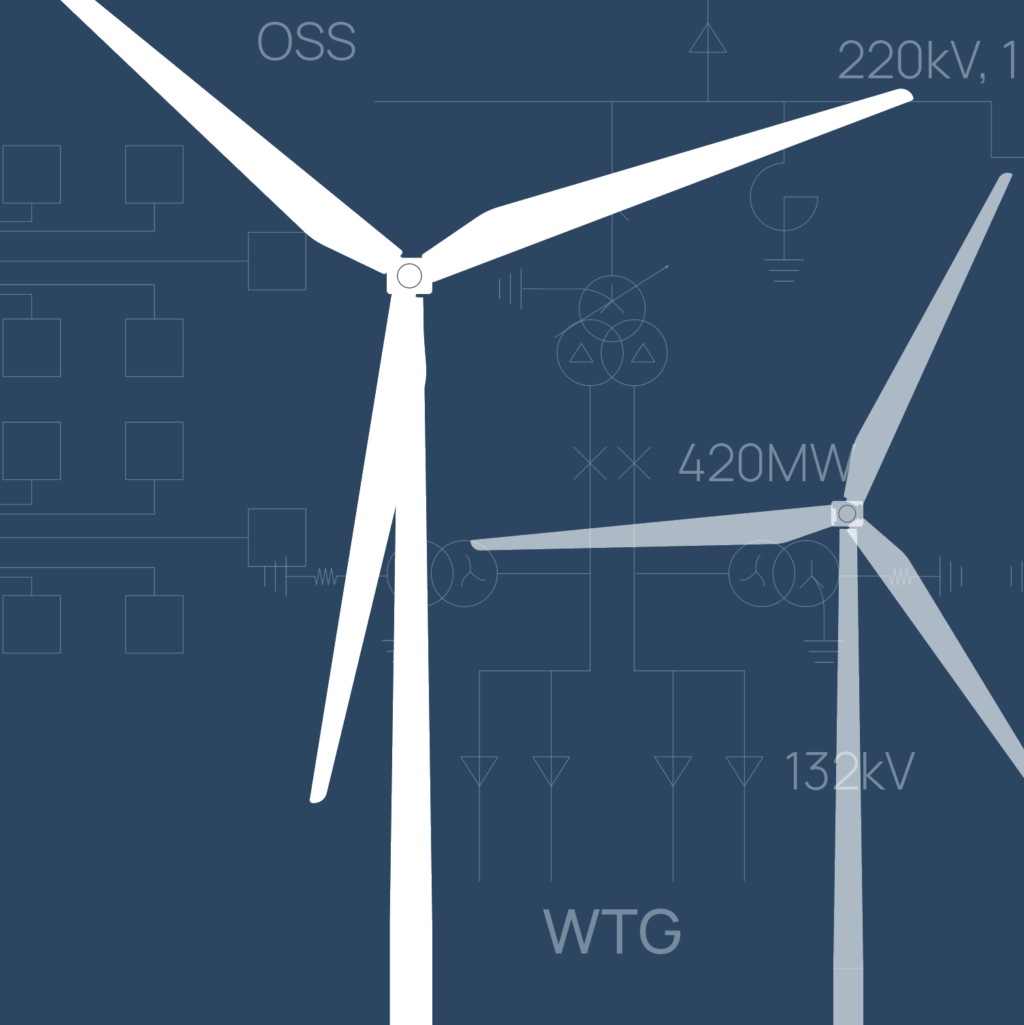 Concept Development
We have a constant eye on the newest innovation for offshore wind farms and combine this with years' O&M experience to be able to develop the strongest and best performing concept for new windfarms – and thereby give you the best chance for winning bids.
Concept development for new wind farms. From overall sketches and diagrams, to writing up bids for transmission, operation philosophy etc.
Best practice and years' offshore experience to improve O&M for the lifetime of the farm